Take time to write officials who aid-and-abet by willful blindness vaccination genocide.
Letter from Dr. Leonard G. Horowitz to ACLU General Counsel in New York
"Vaccinecide–vaccination-induced genocide disproportionately damaging African-American males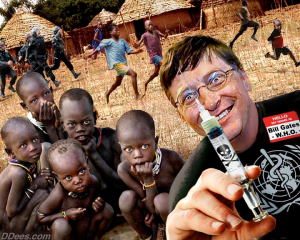 To: ACLU c/o
Roslyn Litman
(
General Counsel
),
125 Broad Street, 18th Floor, New York NY 10004
Dear Attorney Litman:
You may be familiar with my work from many sources including an instant Internet search. I am the doctor largely responsible for Barack Obama's pastor of 20 years, Rev. Jeremiah Wright, ministering to his congregation: "The government lied about inventing the HIV virus as a means of genocide against people of color. Governments lie;" and in defense of that statement, "Have you read Dr. Leonard Horowitz's book, Emerging Viruses: AIDS & Ebola [Nature, Accident or Intentional?] Similarly, I am also the primary source of scientific evidence withheld by the U.S. Centers for Disease Control (CDC) justifying Nation of Islam Minister Louis Farrakhan's prohibition against vaccinations as a form of genocide.
The ACLU, et. al recently petitioned the U.S. Supreme Court in Zubik v. Burwell- ACLU Amicus Brief in Support of Respondents (February 17, 2016) writing (on page 10 of the Brief):
"The struggle to overcome discrimination while respecting religious liberty is a recurring challenge in our nation's history. . .
Click here to continue reading. . . .
OPEN REPLY TO THE HONORABLE PRESIDENT OF THE UNITED STATES, DONALD TRUMP, AND U.S. ATTORNEY GENERAL JEFFERSON B. SESSIONS, REGARDING THE "OPIOID EMERGENCY"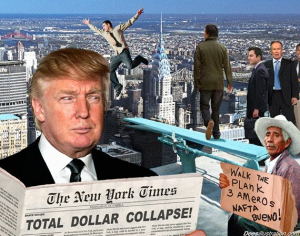 Las Vegas, NV (11-22-17) — An unprecedented reply to the Criminal Division of the Justice Department featuring music by The Eagles and the U.S. Air Force Band has been filed by award-winning filmmaker, Dr. Leonard G. Horowitz, titled "The Godfathers of Dope Paradise." The video supplements a detailed history of drug trafficking and money laundering among Hawaii's wealthiest families, companies, and banks, with a petition calling for a Special Prosecutor to investigate the State's concealed conflicting interests in opposing President Trump's border security law affecting Hawaii's airports, seaports, and "Opioid Emergency" killing millions of people internationally.
To read more, CLICK HERE. . . .
BIOTERRORISM PROPHECY VETS BILL GATES PROPAGANDA AS DOOMSDAY CLOCK NEARS MIDNIGHT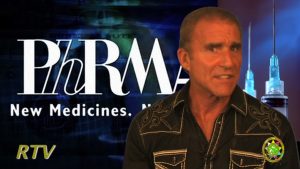 Twenty years ago, before I knew anything about "fake news" producers, New Age industry infiltrators, "Patriot Community" propagandists, and "mix-it-all-up" Hegelian dialectic agents for Big Banking, I received an invitation. This was before I met journalist Sherri Kane who taught me a lot about Big Pharma's counter-intelligence corps directing "Internet Trolls" as "protection racketeers." This was even before I brought
OxySilver
to the market to compete against deadly antibiotics and poisonous vaccinations. I was invited by
CONTACT – The Phoenix Project
 to write a series of articles summarizing my research into the menacing threat of biowarfare, the 
origin of AIDS
, and how Ebola really "emerged." The editors sought to warn Americans about "the coming plagues." So I summarized my first edition of 
Emerging Viruses: AIDS & Ebola–Nature, Accident of Intentional?
(Tetrahedron Press, 1996), before the book became a national bestseller.
Click here to continue reading. . . .
2001 Open Letter and Question for FBI Director, Robert Mueller About the Anthrax Mailings' Concealed Sourcing From the Battelle Memorial Institute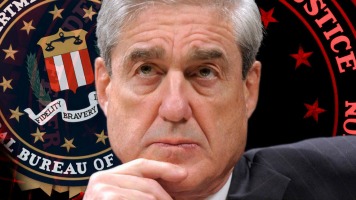 Dear FBI Director Robert Mueller,
I don't know whether you have seen Sunday's Washington Post(Dec. 16, 2001) article by authors Rick Weiss and Susan Schmidt entitled "Capitol Hill Anthrax Matches Army's Stocks: 5 Labs Can Trace Spores to Ft. Detrick," in which a short list of your chief suspects is provided? I am pleased to read these revelations, and wish to further facilitate your investigation toward a successful conclusion. As a Harvard-trained public health authority and independent investigator published in the field of using the FBI's motivational model for investigating serial homicides involving infectious agents, I want you to know that on Monday December 10, I released a 20-page detailed report to the press, to members of Congress, and to your bureau chiefs, which has largely propelled these recent mainstream media identifications of the Battelle Memorial Institute (BMI) and the Central Intelligence Agency (CIA) as your principle suspects in the anthrax mailings mystery. (Download report by Clicking Here)
Click here to continue reading. . . .